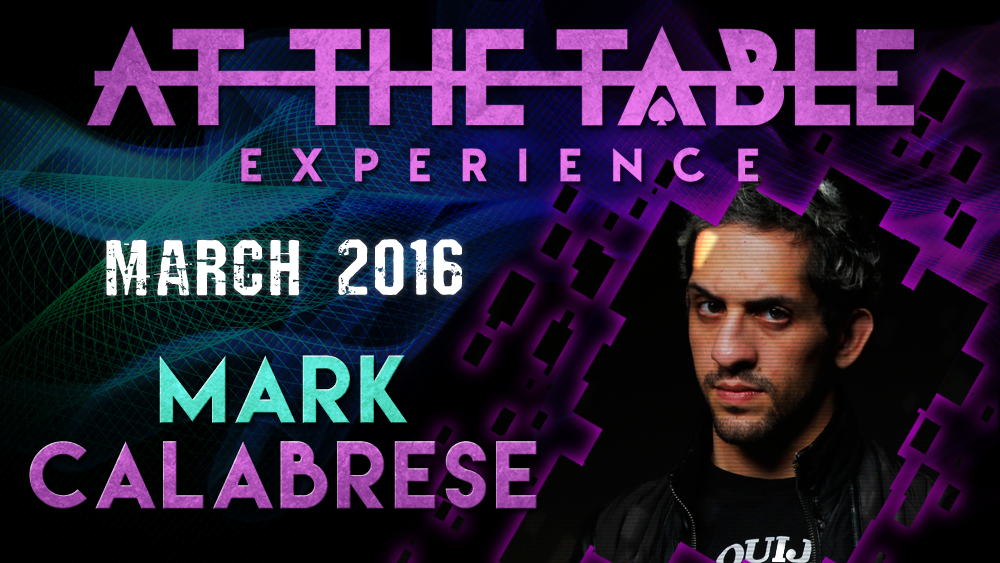 After a smash debut at the 'At The Table Experience' and responsible for the creation of a plethora of original effects put to market in recent years, Mark has become without a doubt one of the busiest performers in New York today. Having appeared on Penn & Teller's Fool Us, Mark is also a consultant for top magicians in the industry, and at this, his second 'At The Table Experience', Mark brings us his fooling, entertaining and sometimes disturbing repertoire of effects.
Some things you're going to learn:
Mystery Card plot
In this segment, Mark will go over his ideas and takes on the mystery card plot with not 1, not 2 ,but 3 different versions!
Dead Man's Hand
The magician shows the legendary hand; aces over eights with one mystery card reversed. The legend of Wild Bill Hickok is told and the spectator is asked to guess what the mystery hole card is and miraculously the spectator is correct!
Possessed
(Performance Only)
This is a weird one. The magician reveals that he is not really a magician but an exorcist fronting as a conjurer. A card is placed face down on the table, the spectator is given a deck with a different back and asked to deal card and to stop whenever they please. The spectator stops and it is revealed to be the exact match of the card on the table!
Bottom Deal Routine
This is Mark's work behind the bottom deal and how he uses it in a magic context along with the psychology behind making it a deceptive and virtually invisible move. He will go over different variations of the bottom deal as well as tips on practicing the move and how to make the bottom deal as easy as a double undercut!
Cut For a Kiss
This is Mark's ace cutting routine where he shows off his technical skill to find all four aces, only to mess up in the most hilarious way!
Moves
Mark goes over a few color changes and sleights he has come up with that he uses in his day to day work, along with some talks on theory behind his performing style and what he considers how magic should be performed